Diagnostic Tool
Many diseases are based on high levels of oxidation, so for diagnostic reasons it would be helpful to know when high levels have been reached. Using a reference electrode (1) and voltage and amperage meters a tool can be built that will allow for the computation of rate of production of reactive oxygen species.
When the tool is applied to an area with high ROS content the voltmeters reads an initial high potential that will drop to a normal potential.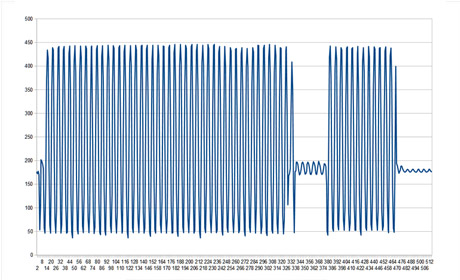 The high potential is caused by ROS interacting with incoming electrons. Once the ROS source is exhausted you see the drop to normal potential. A single data point will let you know how much ROS is there. Multiple data points are needed to determine the rate of production. Given voltage, current, time at high potential and time between trials it is possible to calculate the rate of ROS production. Adding multiple probes to the device will also allow for triangulation of the source of ROS production.
While useful for a variety of situations, including arthritis, psoriasis, and inflammatory bowel disease it will be most useful for diagnosis and treatment of concussion. Treating concussion with an early dose of electrons and removing them to allow for a healthy inflammatory response results in the best prognosis(2). Knowing the rate or production would allow for thoughtful application of therapy.